Balloons are one of the few items that bring joy whenever you see them. It just can't be helped! Wilhelmina offers several design options that are perfect for your loved ones birthday celebrations. Whether we are designing for your front yard or an event space, we can work together to make sure it's perfect.
Big Poppa Party Pops
If you are looking for a way to make someone feel special, you've found it! The name says it all! Big Poppas are usually between 3 & 5ft tall!! Self standing with a weighted base. They can be placed anywhere you'd like. They're the perfect way to celebrate any occasion!
Starting at $85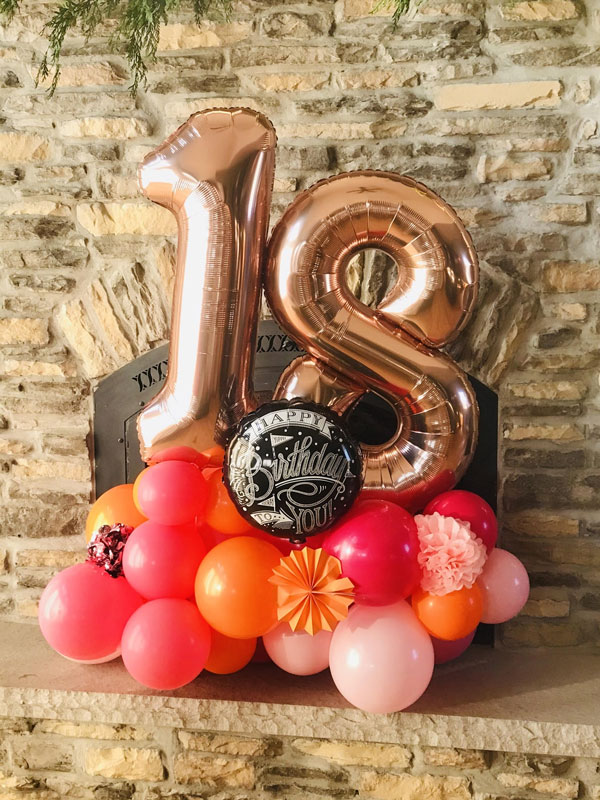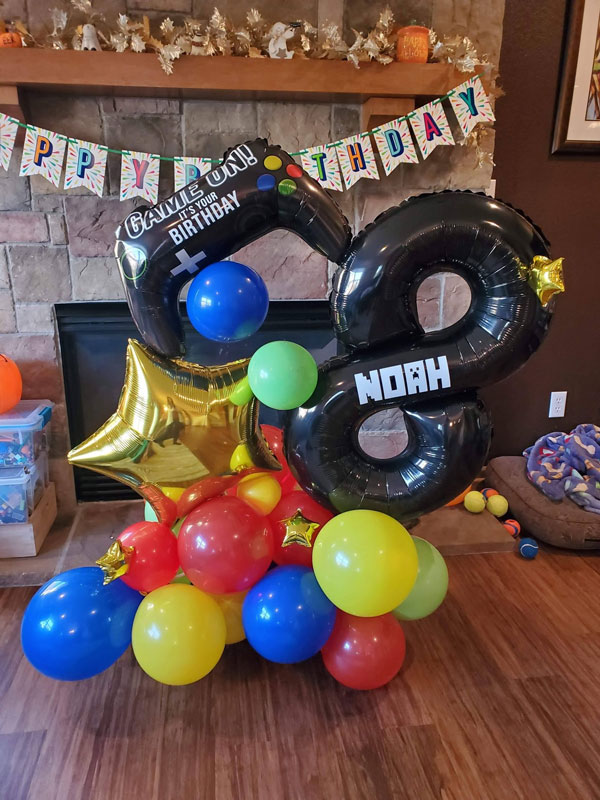 Yard Pops
Yard pops were designed out of social distancing necessity but kept out of love! These balloon bundles of joy are perfect for telling all the neighbors you are celebrating someone special. These are only available seasonally because they don't work in the frozen turf! Available for delivery in Ozaukee County.
Starting at $60
Indoor Party Pop
Indoor Party Pops are the Yard Pop's best friend! Indoor Party Pops have the same amazing look and design features we love in a Yard Pop but with the ease of a stand that will sit perfectly anywhere in your home! Available for delivery in Ozaukee County.
Starting at $75
Organic Garland & Balloon Chandeliers
A flexible design option. Garlands were one of our first items at Wilhelmina and for good reason, they make a statement and can be hung from just about anywhere. Speaking of places to hang a balloon sculpture…the ceiling! That's how Balloon Chandeliers came to be. Over an island or a dining table these unique sculptures really add style to a room!
Organic Garland – 6ft min $115
Balloon Chandelier – $175 for 5ft