Balloons are one of the few items that bring joy whenever you see them. It just can't be helped! Don't quite know what you are looking for? Wilhelmina offers several foundation design options to help you get started.  The sky's the limit but here is a good place to start!  Whether we are designing for your front yard or an event space, we will work together to make sure it's perfect.
Big Poppa Party Pops
If you are looking for a way to make someone feel special, you've found it! The name says it all! Big Poppas are between 3 & 5ft tall and just as wide!!  They're the perfect way to celebrate any occasion!
Starting at $90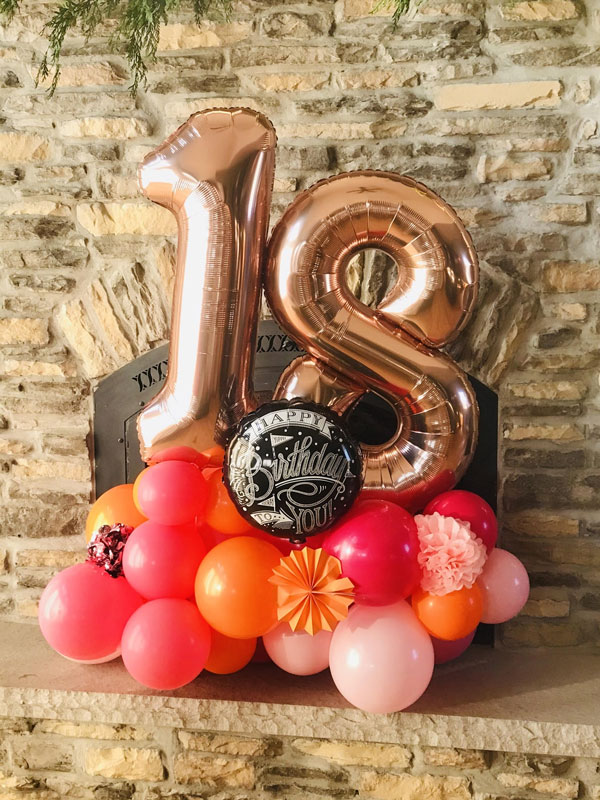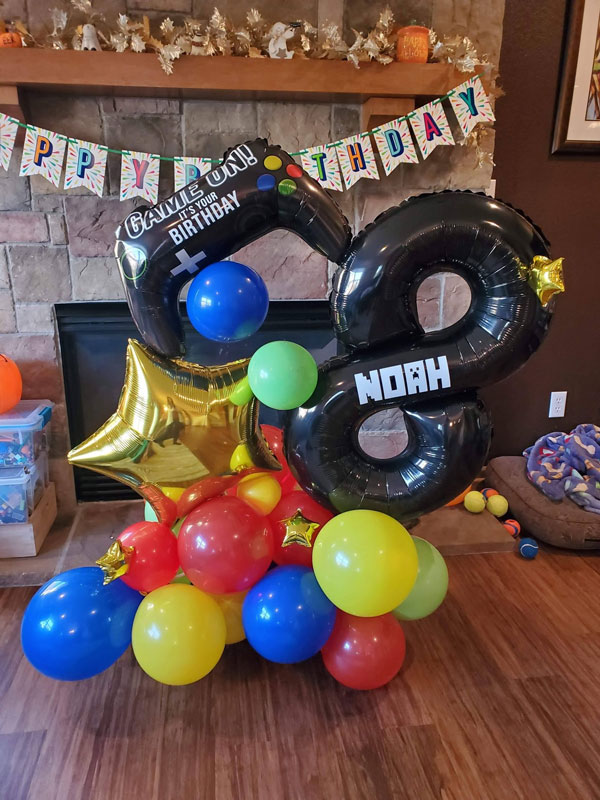 Yard Pops
These balloon bundles of joy are perfect for telling all the neighbors you are celebrating someone special.  They are also a great way to tell your guests "The Party is Here!"  These are available seasonally due to being installed in the ground, it's all up to Mother Nature!
 Starting at $70
Indoor Party Pop
Indoor Party Pops are the Yard Pop's best friend! Indoor Party Pops have the same amazing look and design features we love in a Yard Pop but with the ease of a stand that will sit perfectly anywhere in your home!
Starting at $80